Exclusive Denmark boutiques are filled with inspired clothing for every occasion.
Denmark is a treasure trove of local boutique stores offering you something that little bit different. The alluring gift shops will entice you with their objets d'art and the boutiques will beckon you to try on the stylish clothing and accessories.
The Denmark Department Store (Denmark Co-Operative) adds to the chic of this artsy country town. It carries a great range of homeware, clothing, shoes, gifts, electrical, fabric, toys, manchester, sports, DVDs and CDs and service is with a smile for sure!
Big Drop Surf Wear is an awesome store in town offering Surfwear, surfing gear including wetsuits, surfboards and the latest in streetwear and fashion. You will get personalised service, local experience and surfing knowledge too!

Didi's Boutique Didis Boutique has been a popular shopping destination for visitors and locals for over 25 years. The boutique offers a unique collection of men's and women's fashion and accessories including shoes, boots, bags and homewares.
Sasden Fashion & Interiors is a a concept store featuring a fusion of beautiful homewares, fashion, furniture, fabrics, floor rugs & interior designer Sarina Denton Design.
Lillevenn is full of lovely surprises. Fashion & Interiors inspired by the Nordic, handpicked for style, quality and sustainability. The Australian Alpaca Centre has a beautiful range of clothing, accessories and gifts.
Snookzy's which specialises in women's clothing and accessories including bags, hats and jewellery and caters for all sizes and styles. Snookzy's labels include Caroline Morgan, Clarity, Misha, Whispers, New Cover, Quelque, Wishstone, Lushous, Avenel Hats, Filo, Lilia, Felicity, Beaut'e fashion, Spicy Sugar, Embellished, Thomas Cook and Wrangler Jeans.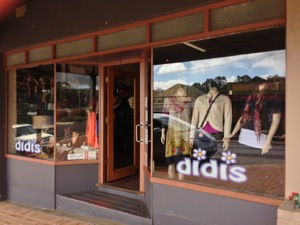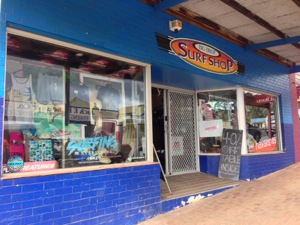 Denmark's alluring gift shops where you are sure to find that perfect pressie...
The Sacred Tree on Strickland Street is a spiritual dream come true. Within the beautiful smelling walls of the large store you will find crystals, incense, divination cards, music, books, jewellery, clothing, and a wonderful selection of gifts! They also hold meditations weekly and offer clairvoyant and shaman readings, clearings and workshops. Run by Julie and Tony they are a local favourite!
Karrisma Gallery and Gifts, on the South Coast Highway, a personal favourite! An Alladin's cave of unique gifts for men, women, children, friends, the home, the body and more...Open 7 days per week this colourful & vibrant shop is full of great little finds. Featuring locally made timber products and an eclectic range of homeware and gift ideas sourced locally and from around the world.
There is a great range of gifts, toys, clothing, eco gifts, homewares, pencils, soaps, seeds, journals and in Suzi Cooper's Third Stone Traders at 2/39 Strickland Street. There is a great ethos in this quaint shop where all products are Ethical, Organic and Fair Trade. Denmark Engraving & Gifts at Shop 2, The Forum on Strickland Street, has some great gift ideas too!
Blossoms Garden Centre and Gift Shop at 165 Ocean Beach Road is simply divine. Kaye Millar is the owner and resident horticulturist & graden designer, fully qualified with over 20 year experience. There is a beautiful selection of gifts, particularly garden themed, Gift wrapping, Gift certificates and a Gift register for special occasions such as weddings, special anniversaries and birthdays.
Remeber your wallet...you'll want it!
Denmark, Western Australia is the perfect 'gift destination' for you and everyone you know!
Unique toys for children show up in all sorts of shops in town, you can really find those special things in which children delight! Morrisons Newsagency offers toys, newspaper home delivery, lotto, drycleaning agent, school book store, gifts, paperbacks and books.
Jack Ricketts & Co is a well known shop in town with fishing and camping equipment with plenty of local knowledge and advice.
Denmark Antiques, Books and Collectables is perfect for a browse and to find that special something. Located in The Tudor-style shop offering a taste of the bygone era, bringing a touch of the past back into your life. 
The Denmark Pharmacy also stock baby requirements, cosmetics, perfumes, vitamins, hire equipment, ear piercing, women's and men's toiletries, gifts and watches.
Take time to explore the shops... you'll find good value and friendly service. Please do buy from the local stores that is what keeps them open!
Shop local!

---
SHOPPING FOR FRESH PRODUCE
(Fruit & Veggies) IN DENMARK
Have a veggie box delivered to your door every Friday by The Local Harvest Denmark Choose from both spray free and organic veggies plus local honey, eggs, crackers, fermented veggies, bread, dips and other such seasonal nutritious produce! (Also at the Kwoorabup Markets on most Fridays.)
Also at Kwoorabup Markets you will find local crafts, busking, usually a little food for your taste buds and quite a number of stalls to satisfy your market shopping experience!
The Denmark Health Shop offers all health related products and a range of fresh produce including gourmet and local produce, vitamins, supplements, natural health & wellness products and advice. They also stock a good range of organic, gluten free, paleo & bulk foods.
Perfect high-quality fruits and vegtables for your holiday stay in Denmark.
---
Eating NOW
At Luscious Organic Cafe & Store you can find gourmet vegetarian healthy delights for home cooking as well as delicious vegan, gluten and sugar free meals to enjoy in the cafe. Of course there is ALWAYS the award-winning Denmark Bakery. Always a delight, perfect for a morning or lunchtime pie or cake!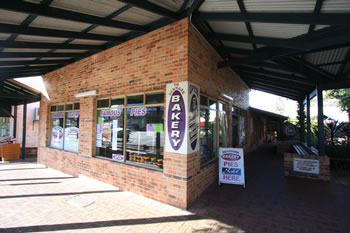 ---